Osteoarthritis pain scale reduct Effect of warm lavender aromatherapy compresses on decreasing osteoarthritis pain scale in the elderly
Osteoarthritis pain scale reduction
Devi Fahriah Suhartini

STIKes Yatsi Tangerang

Selvy Afrioza

STIKes Yatsi Tangerang
Abstract
Osteoarthritis pain scale reduction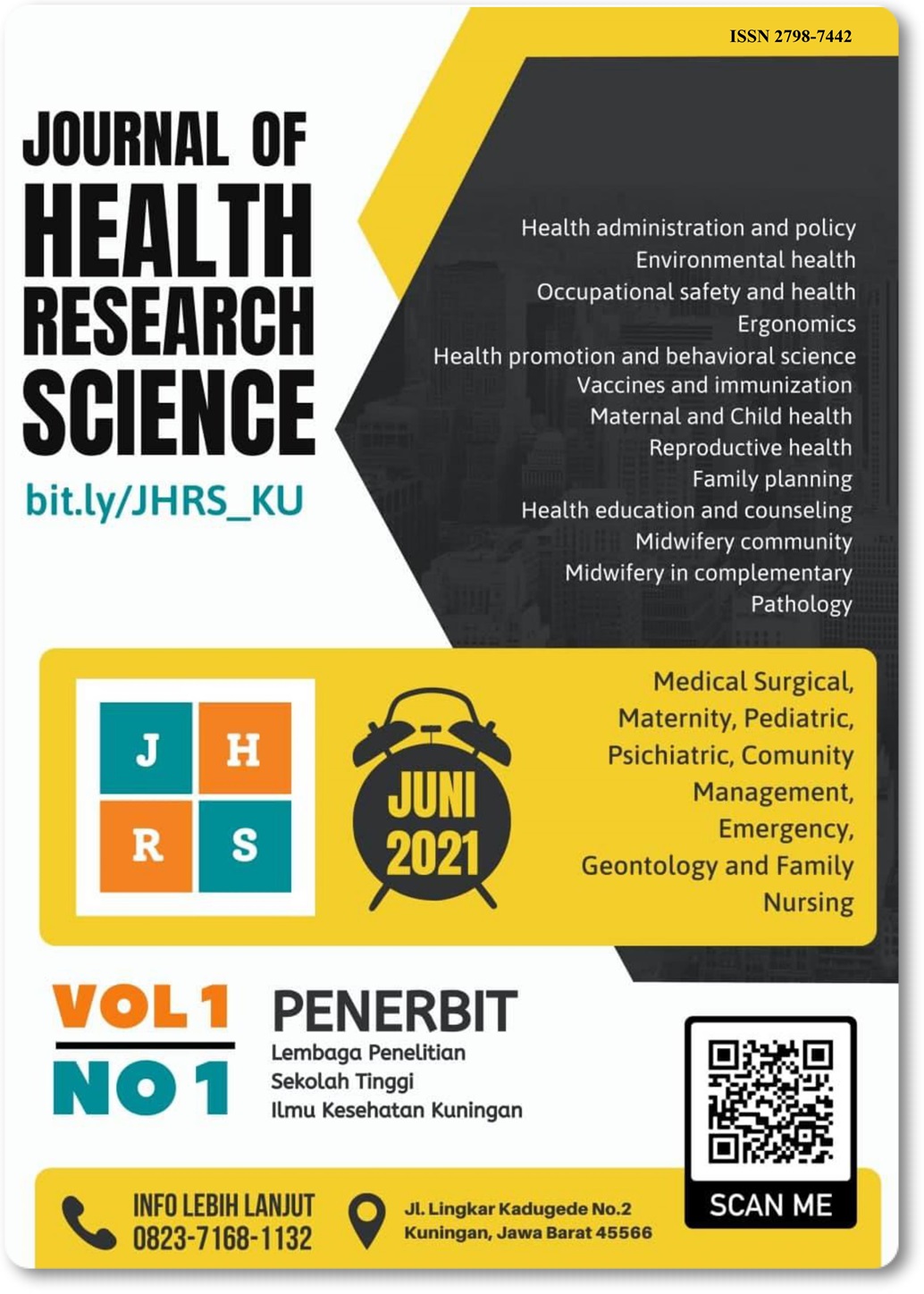 How to Cite
Suhartini, D., & Afrioza, S. (2021). Osteoarthritis pain scale reduct Effect of warm lavender aromatherapy compresses on decreasing osteoarthritis pain scale in the elderly. Journal of Health Research Science, 1(1), 1-11. Retrieved from https://ejournal.stikku.ac.id/index.php/jhrs/article/view/285
This work is licensed under a Creative Commons Attribution-NonCommercial-ShareAlike 4.0 International License.
Penulis yang mempublikasikan dengan Journal of Health Research Science setuju dengan syarat-syarat berikut:
Penulis mempertahankan hak cipta dan memberikan Journal of Health Research Science hak dari publikasi pertama dengan karya yang secara serentak dilisensikan di bawah lisensi Creative Commons Attribution 4.0 International yang memungkinkan orang lain untuk melakukan perubahan, menyesuaikan dan membangun karya dengan pengakuan atas karya penulis dan publikasi awal dalam Jurnal . Penulis diizinkan untuk menyalin dan mendistribusikan ulang versi karya yang diterbitkan jurnal (misalnya, mempostingnya ke repositori institusional atau menerbitkannya dalam sebuah buku), dengan pengakuan atas publikasi awalnya di Journal of Health Research Science .